Swiss Court Rules Illness Not Required for Assisted Suicide
Swiss Court Rules Illness Not Required for Assisted Suicide and, in doing so, relieves the onus on a Swiss doctor who helped a healthy elderly woman to commit suicide alongside her seriously-ill husband.
The doctor has been acquitted by a Geneva court after a five-year legal odyssey, court papers showed Tuesday according to AFP.
Pierre Beck, who at the time of the couple's deaths in April 2017 was vice-president of the assisted suicide provider group Exit in French-speaking western Switzerland, prescribed the barbiturate pentoarbital to the 86-year-old woman.
She had insisted she did not want to carry on living without her husband.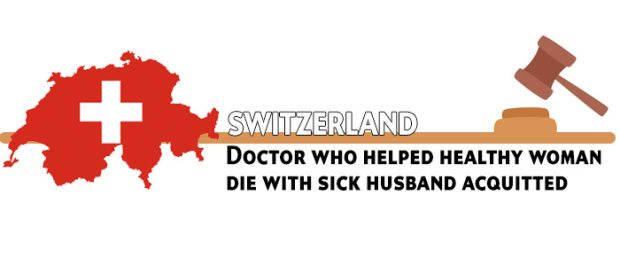 An April 2020 judgement by Geneva's cantonal criminal appeals court found Beck had committed a "serious offence" and that he "deliberately chose to break the law" in assisting her death, after helping the couple end their lives.
It upheld the initial against Beck, in which he faced a fine of 2,400 Swiss francs ($2,600) as well as a further suspended fine of 1,200 francs for infringing laws on the administering of medicine.
In December 2021, however, the Federal Supreme Court of Switzerland overruled the verdict and demanded the retired doctor be retried under laws on administration of narcotics, and sent the case back to the cantonal court.
In a ruling dated February 6 revealed by Swiss public broadcaster RTS and seen by AFP on Tuesday, the Geneva Criminal Appeal and Review Chamber found that "the sole fact of a physician prescribing pentobarbital to a person in good health, capable of discernment and wishing to die, does not constitute behaviour punishable by the law on narcotics."
The ruling added, however, that the law did not mean a doctor could freely prescribe barbiturates without incurring civil or administrative liability.
Under the directives of the Swiss Academy of Medical Sciences, suicide assistance is reserved to those suffering serious illness of loss of physical capacity causing "unbearable suffering."
The Geneva court said doctors wilfully violating that principle would leave themselves open to "potentially heavy disciplinary sanctions."
The ruling said the woman had said before a lawyer in 2015 that she wished Exit to provide assistance "to put an end to my days in this world, without delay" in the event of her surviving her husband.
Prosecutors have 30 days to appeal the verdict to the Federal Court.
Swiss Court Rules Illness Not Required for Assisted Suicide
The debate around assisted suicide in Switzerland has calmed after long years of practice. Assisted suicide is framed by medical ethics codes, plus restrictions imposed by the organisations involved, such as the person's age and illness.
Swiss law generally allows assisted suicide if the person commits the lethal act themselves — meaning doctors cannot administer deadly injections, for example — and the person consistently and independently articulates a wish to die.
Only those who, "driven by a selfish motive", lend assistance to someone's suicide are punishable.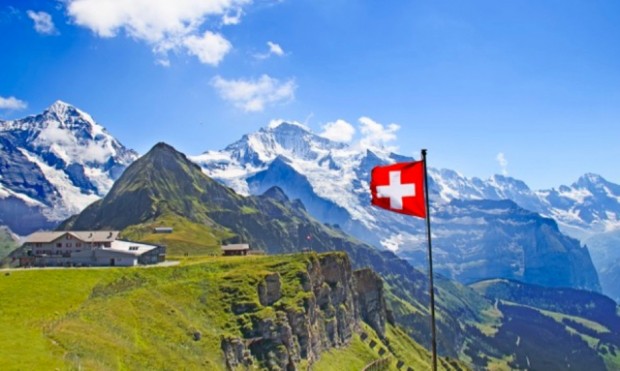 Editorial Note – This court case pushes back against the new SAMS guidelines that try to force doctors to administer Nembutal only to those who are terminally ill. Swiss law has no such requirement which is one reason why the country is perfect for the Sarco.